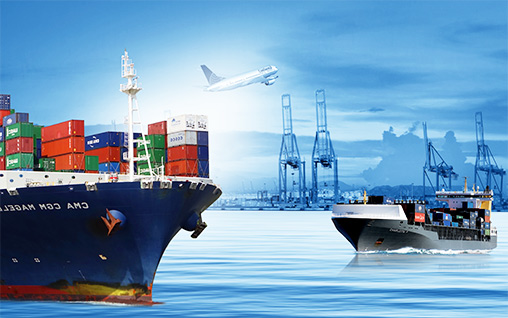 1. Delivery
After receiving customer's deposit, we started producing pyrolysis plant, within 30 days can be shipped. Customers will need to balance paid in full, when we show the delivery pyrolysis plant pictures to customer or the customer see the loading pyrolysis plant in our factory. At this time the pyrolysis plant can be delivery to the port, and shipped on board. We generally ship Qingdao Port.
When shipped, some customers may be concerned about the problem of freight forwarding company. Of course, customers can specify their own forwarding company, or we designated forwarding company. According to our experience, we strongly recommend using our cooperation forwarder. First, the forwarder that we cooperate with us for a long time, have a rich experience in loading our pyrolysis plant, shipment terms can be done without damage to the machine; secondly, due to we often cooperated, so they will have reasonable sea freight.
Delivery time will be 30 days after receive deposit from customer. It needs 7 days before shipping date to prepare loading and Custom works. Shipping will need 3-4 pieces 40HQ to deliver a 20 tons and 30 tons continuous pyrolysis plant. Batch type pyrolysis plant need a 40FR and a 40HQ.
2. Land area and foundation
Pyrolysis plant requires a 30m * 15m of land area; this is only for machines, customer need to prepare more land to store raw materials and oil tank. Distillation machine required land area is 10m * 15m, another 20 square meters land space install a boiler room. Below is a pic of pyrolysis plant foundation, after delivered this plant, customer can do some preparatory work in accordance with this foundation, or waiting our engineer to do the preparatory work under his guidance.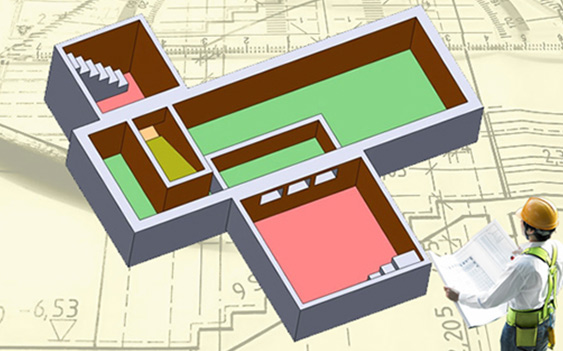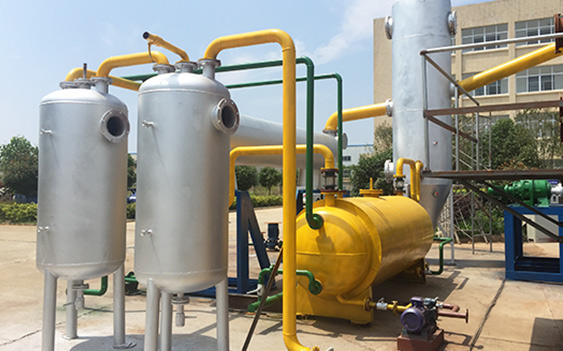 3. Machine installation
Our company will send one technician for each set of pyrolysis plant for guiding your installation, testing the machine and training your workers. The installation period will be 30 days more or less, engineer salary $80 per day. And buyer should take charge of technicians' round trip air tickets and accommodation during installation.
4. After-sale Service
Warranty of pyrolysis plant and distillation machine is one year. During the year, if any quality problem, we will be free of maintenance and replacement parts. Man-made damage is not included.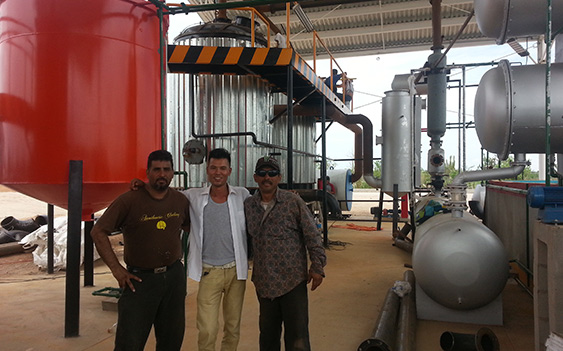 Please feel free to leave your contacts here and your privacy is protected. A competitive quotation will be provided according to your detailed requirement within one business day.