Can the tire waste tire cutting machine shred waste tires into 5cm pieces?
The frequency of tire replacement is very fast now, and a large number of tires are discarded every year. Large waste tires occupy a large area, which is very inconvenient for storage, transportation and pyrolysis. Therefore, many countries encourage to adopt equipment to shred waste tires into 5cm pieces. And DOING GROUP's tire shredder can meet the requirement perfectly.
It's worth mentioning that the tire shredder from DOING GROUP not only can shred the tires into small pieces of 5 cm, but also can shred them into any size you want. Our tire shredder has different sizes and models, which can greatly meet the diverse needs of customers. What is more attractive is that DOING can offer customer's tire shredders with different processing capacities,including 2tph, 4tph, 6tph, 10tph, etc. It can help customers to better handle tires at a high efficiency to achieve the effect customers think.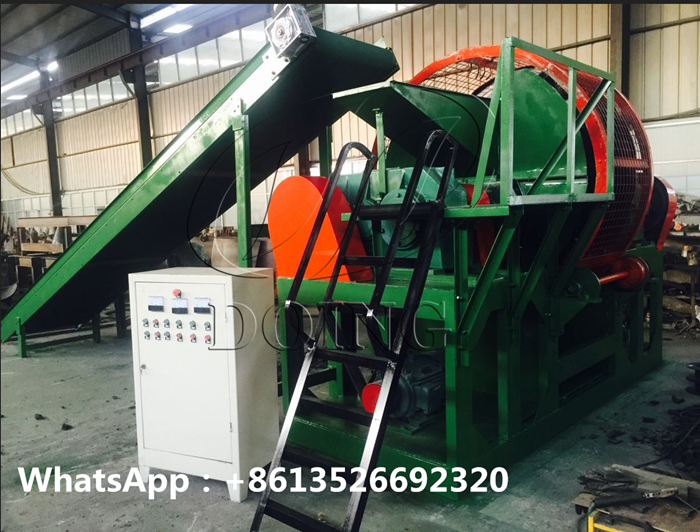 DOING waste tire cutting machine
The tire shredder has the advantages of high shredding efficiency, easy handling, labor and energy saving, long service life. And the shredded tires can be more convenient to be recycled and pyrolyzed into fuel oil and carbon black products, so it's a perfect match with both full-continuous type and batch type waste tire recycling machine.
If you are in need of tire shredder and waste tire recycling machine to recycle waste tires so as to obtain great profits from waste tires recycling business, please don't hesitate to contact DOING GROUP. We have helped customers in more than 90 countries and regions install the waste tire recycling plant projects, and we can offer you the best equipment at a preferential price.
Please feel free to leave your contacts here and your privacy is protected. A competitive quotation will be provided according to your detailed requirement within one business day.