How to start a waste engine oil recycling business?
The waste engine oil recycling business not only has a high profit return, but also contributes to environmental protection and the reuse of waste resources. So many customers want to know how to start a business of waste engine oil recycling. Now let me talk about how to start this business with a few points that need attention and preparation.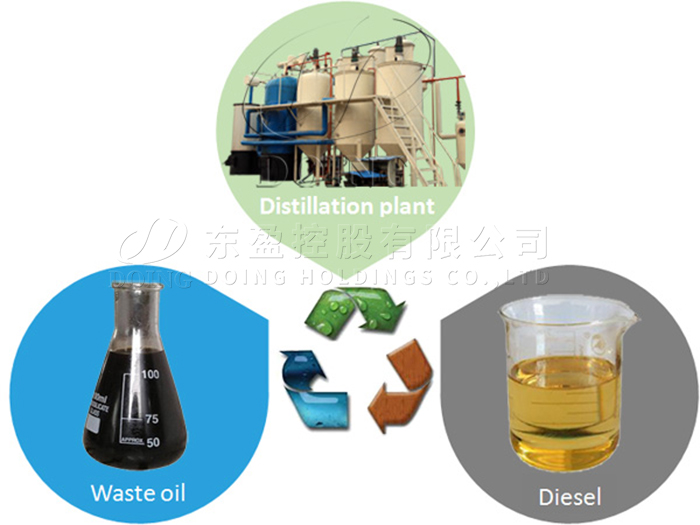 DOING waste engine oil recycling to diesel distillation machine
1.You need to investigate how to collect waste engine oil and the sales market of diesel. The diesel produced can be used in generators, engines, burners, heavy machinery, etc. so that you can investigate the market price to calculate your market profit.
2.After completing the market survey, you need to know about government policies, whether a permit is required, and the procedures and information required for the permit. If you need more detailed information, then DOING can also provide you with such information.
3.After completing the permit, you need to find a suitable land to build the factory. When choosing factory land, you need to consider whether there are competitors around it, whether it is far away from residential areas, whether the transportation is convenient, whether there is sufficient water and electricity supply and so on. For the 10 tons waste motor oil to diesel recycling machine, it needs about 400 square meters of land.
4.After you have prepared the above hardware conditions, you need to select and purchase waste engine oil to diesel recycling machine. When you choose the equipment manufacturer, you need to consider the strength of the equipment manufacturer, the design characteristics of the equipment, after-sale installation services, etc. It is best to visit and inspect the equipment manufacturer in person.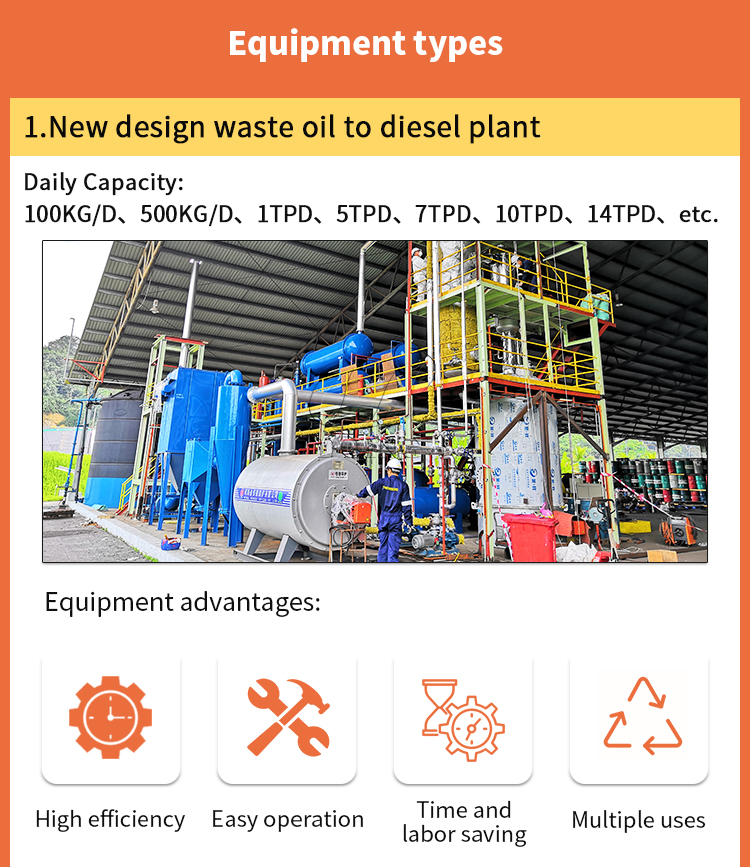 DOING new design different capacity waste engine/motor oil distillation machien
5.After purchasing the waste engine oil to diesel recycling machine, we will send engineers to your country to help you install the equipment. The engineer will also teach your workers how to operate the equipment. At this point, your business of waste motor oil to diesel has officially started.
If you also want to start the waste engine oil to diesel recycling business, please contact Henan Doing Company in time. We will give you a suitable proposal according to your situation and customize the best waste engine oil to diesel recycling machine at competitive prices.
Please feel free to leave your contacts here and your privacy is protected. A competitive quotation will be provided according to your detailed requirement within one business day.