What is the waste oil to diesel disposal cost?
Waste oil refers to waste lubricating oil and other used oil that has been replaced from various types of construction machinery, vehicles and ships. While the oil is bringing convenience to people, the accumulation of used oil become one type of waste, and cause another pollution to the environment. So how to deal with these waste oil, and how to deal with the waste oil could not cause environmental pollution is becoming a serious problem to the society.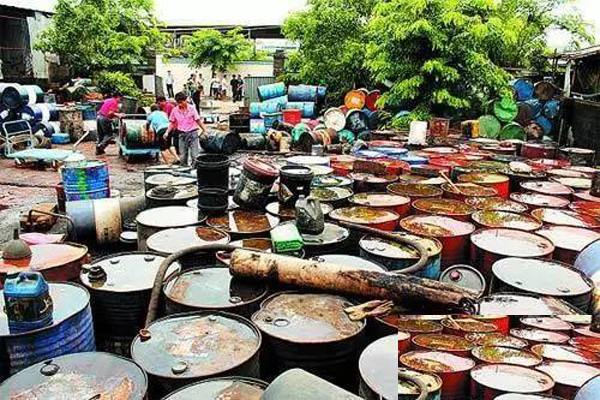 Waste engine oil
As we all know, the best way to dispose one waste is to recycle it for further use, so as to the waste oil. Here we recommend one solution for this: waste oil recycling to diesel. Below please check how it works.
What's the waste oil to diesel disposal process?
The process of waste oil to diesel disposal process mainly includes distillation, deodorization and decoloration. Firstly, waste oil is catalytically heated under normal pressure, and the oil vapor is distilled off. The oil and gas is cooled into light oil through a condenser, and then decolorized and deodorized, and finally, a clean and bright non-standard diesel oil can be obtained.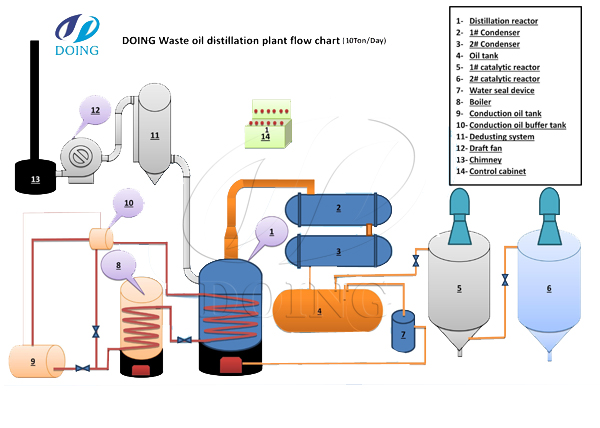 Waste oil to diesel disposal process
The diesel produced can be used as a fuel for machines instead of standard diesel, such as diesel burners, tractors, large vehicles, diesel locomotives and civil works, excavators, loaders, fishing boats, diesel generator sets and agricultural machinery. Through this process, waste oil could be directly recycled to renewable energy, which is win-win business on both waste disposal and good benefit. Then what's the disposal cost?
What's the waste oil to diesel disposal cost?
1. The raw material cost: The waste oil used as raw material costs very low, one ton 70-100 US dollars or even lower. Usually, automobile service centers, fast lubricants, car dealers and factories produce a large amount of waste oil every day.
2. The labor cost: One set waste oil to diesel disposal plant requires only 1-2 workers to operate normally, and the cost is very low, depending on the local wage level.
3.The heating fuel cost: Gas, coal, and wood can all be used as fuel. In addition, waste oil to diesel disposal plant produces a large amount of non-condensable gas - methane to butane can be used to heat the reactor. These gases, when fully burned in our specially designed gas nozzles, generate a large amount of energy, which greatly saves energy costs.
4.The waste oil to diesel disposal plant cost: The cost of the waste oil to diesel disposal plant mainly depends on the plant configuration and the daily processing capacity. The common used capacity of waste oil to diesel disposal plant on the market is 5T, 10T, 15T and 20T. In addition, different design of the plant in the market also decide the plant cost. Also whether it's supplied directly from factory or from trader, selling price is also different. It's well known that for the same design and quality product, buying directly from factory is relatively cheaper than buying from the trader. More important is that you could get better after-sale service from the original supplier.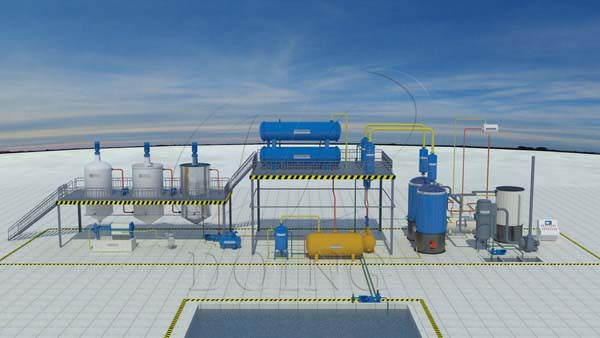 Waste oil to diesel disposal plant
We DOING Company, since 2010, which has been specialized in waste recycling machinery for more than 8 years. Our main supply scope includes solid waste (waste tire, rubber, plastic, etc) recycling to fuel oil machine and waste oil (waste oil, used motor oil, crude tire/plastic oil, etc) recycling to diesel machine, etc. If you need more details to finish your research on this project, feel free to contact us!
Please feel free to leave your contacts here and your privacy is protected. A competitive quotation will be provided according to your detailed requirement within one business day.