What is the used motor oil recycling process of DOING distillation machine?
Distillation machine can recycle used motor oil into diesel. The obtained diesel can be used for the heavy machinery and diesel generator. The main used motor oil recycling process of distillation machine is as follows.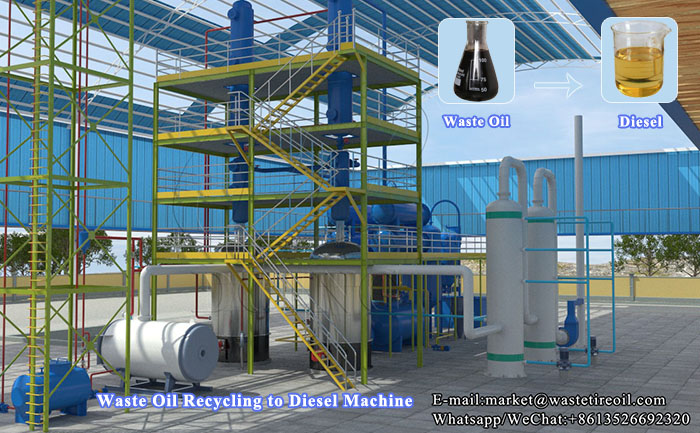 DOING distillation machine
1. Preheating
DOING distillation machine adopts two doubling heating systems. The one is using heat-conduction oil to heat the distillation reactor. Before starting the distillation machine, it needs some time to preheat the heat-conduction oil. The heat-conduction oil needs to be pumped into a spiral tube to be heated.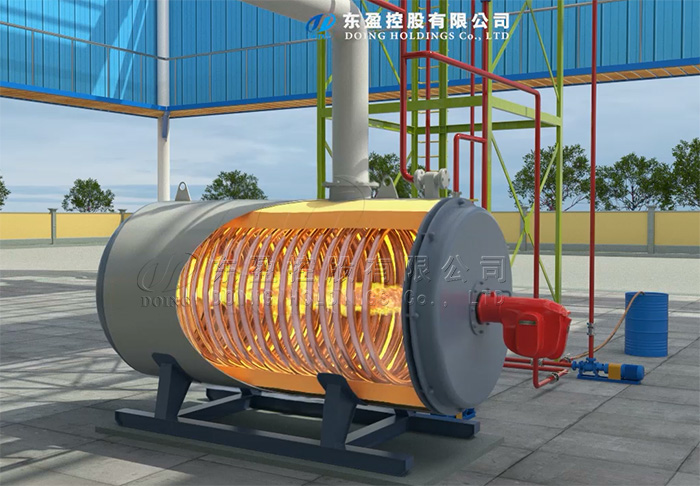 2. Distilling
Using two doubling heating systems to heat the used motor oil which is pumped into the distillation reactor. Emulsifiable concentrate and moisture among the used motor oil will come out firstly and be separated into the first oil tank, then the oil gas will be produced gradually with the temperature rising.
3. Purifying
There are two catalyst towers above the distillation reactor which includes ceramic balls and a kind of catalyst. The oil gas from the distillation reactor will pass through the catalytic towers. The heavier oil gas will be purified after passing the catalyst towers.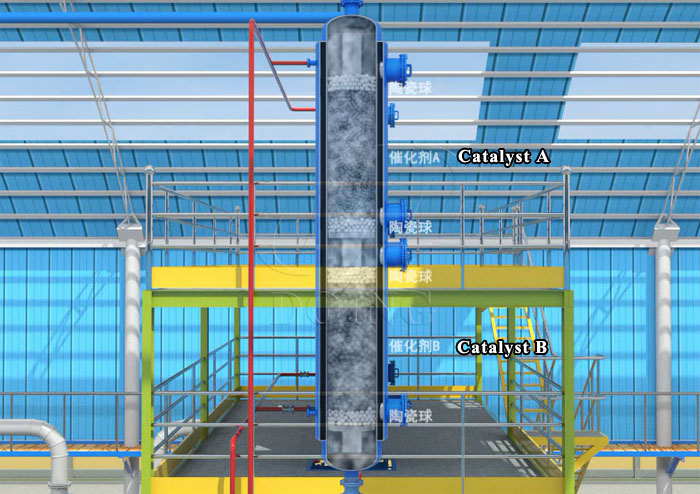 Two catalyst towers of distillation machine
4. Cooling
The purified oil gas will be cooled down to liquid oil by two horizontal condensers which can make sure the cooling effect. DOING distillation machine can make sure 85% oil yield.
5. Further purification
Usually, the diesel fuel you get from the condensing process can be sold to the market, but if you want to get the better oil which can be sold in higher price, you can do the further purification to get diesel fuel with light yellow color.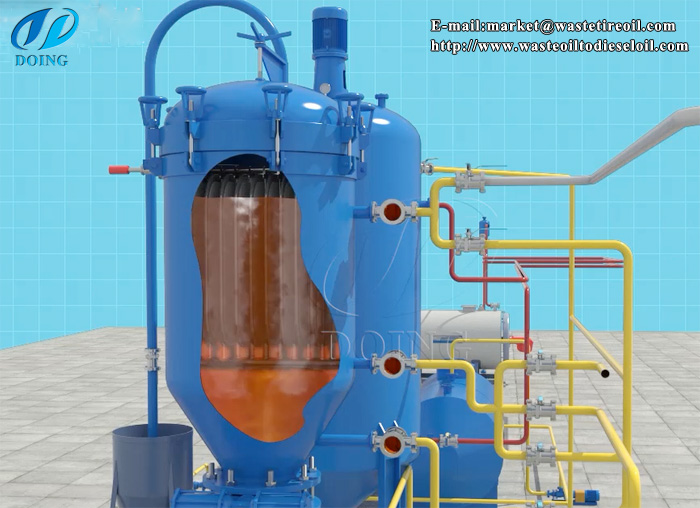 Further purification system
This is the used motor oil recycling process of DOING distillation machine. Both the used motor oil recycling process and the design of each component are carefully designed and calculated, so that efficient operation and high oil yield can be achieved. If you are interested in this highly profitable project, please contact us directly for a free quote.
Leave your message for waste oil to diesel plant, we'll get back to you ASAP