What is the waste oil recycling plant price?
Many customers are interested in the profitable waste oil recycling projects, so as to get diesel as their final products and sell them at good prices. Then the price of waste oil recycling plant must be the most concerning issue for these customers.
The waste oil recycling plant prices are usually affected by different factors, such as different configurations, different handling capacities, different design specifications, etc. Therefore, before DOING gives you the detailed price of waste oil recycling plant, it's better to figure out your detailed requirements. Let me show you one by one.
1. Equipment processing capacity
For a waste oil recycling plant, DOING can provide multiple capacities to reach different demands, from 100kg per batch to 14tons per day each line. Then there is no doubt that the larger the handling capacity you choose, the higher the price of the waste oil recycling plant, but the higher the profit you will get at the same time.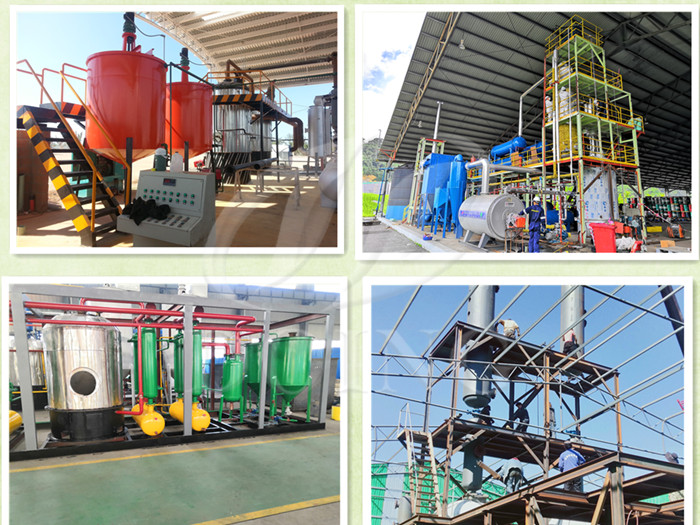 DOING different capacity oil recycling plant
2. Equipment configuration
In addition to the standard configuration of the waste oil recycling plant, there are some options to meet the higher requirements of customers. Such as rapid heating system and further decolorization filter system. The higher the equipment configuration, the better the performance of the equipment, and the more it can tend to the strict standards of Europe, America, Japan, South Korea and other countries. And the higher the production cost of the corresponding equipment, the higher the price.
3.Equipment design
DOING has designed two kinds of waste oil recycling plant for different customer needs. Traditional designs adopt the use of liquid catalysts (available locally and inexpensively). The latest design uses a solid catalyst (renewable and recyclable), which customers can buy directly from us or locally. The latest design is suitable for countries with relatively stricter environmental protection requirements, but the equipment price will be correspondingly higher.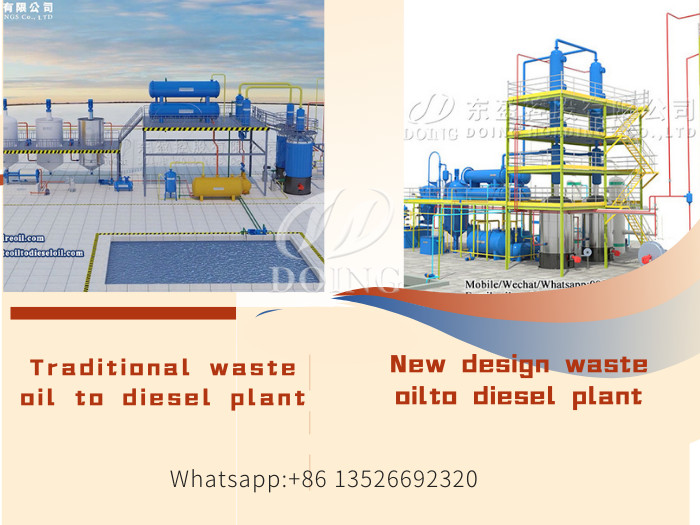 DOING different type oil recycling plant
Henan Doing Company's equipment has been exported to more than 90 countries around the world. If you have requirements for waste oil recycling plant, please contact DOING's sales managers for enquiry. We will help you make full use of these investment costs and get a good profit!
Please feel free to leave your contacts here and your privacy is protected. A competitive quotation will be provided according to your detailed requirement within one business day.