How to dispose of motor oil?
Nowadays, with the increase of various motor vehicles, the demand for motor oil is also increasing, and correspondingly, a large amount of waste motor oil will be produced. If the waste motor oil is not handled properly, it will cause not only environmental pollution, but also waste of energy. The best way to dispose of waste motor oil is to recycle it, which not only brings economic benefits to customers, but also protects the environment.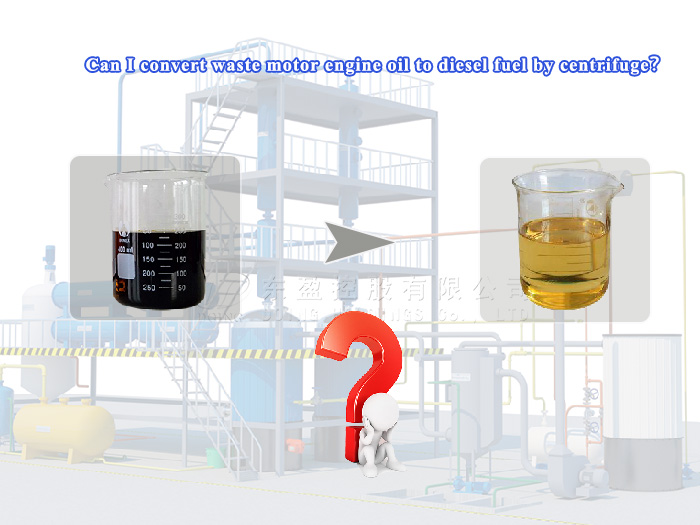 Waste oil distillatioin machine
Introduction of waste oil distillation machine.
Doing Group waste oil distillation machine is specially designed to refine waste motor oil, tire/plastic pyrolysis oil to light diesel. The whole refining process of waste oil distillation machine includes high temperature distillation, circulating water cooling, catalyst deodorization and clay decolorization. The final diesel could be used as alternative fuel in diesel burners, generators, heavy machinery and agricultural machinery, etc. Generally, the diesel output is about 80-85%. The distillation residues could be used as asphalt for paving, or directly sold to asphalt refineries for further refining.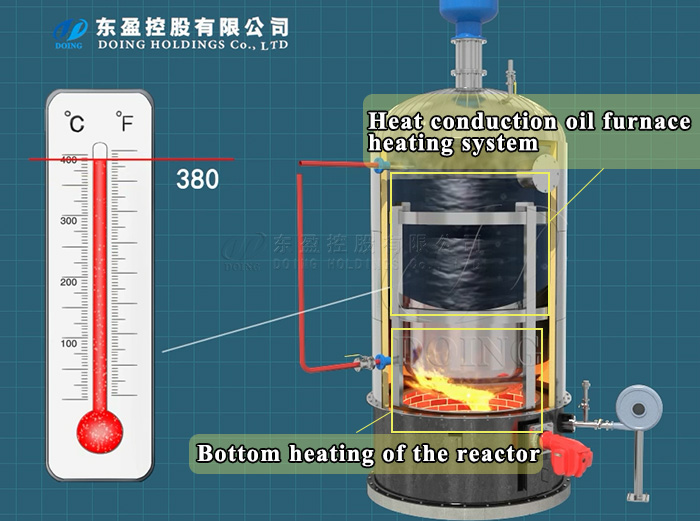 Double heating system
Running process of waste oil distillation machine.
1. Use circulating heat conduction oil to preheat the whole system;
2. Using oil pump to pump the waste oil into distillation reactor and heat the distillation reactor with double heating system;
3. when the temperature of distillation reactor reaches to a certain degree, oil gas will be produced, and the oil gas can be cooled down to light fuel oil by the cooling system;
4. Then, the light fuel oil can be purified through catalyst deodorization and clay decolorization to obtain diesel.
5. Finally, the diesel and asphalt can be collected to use.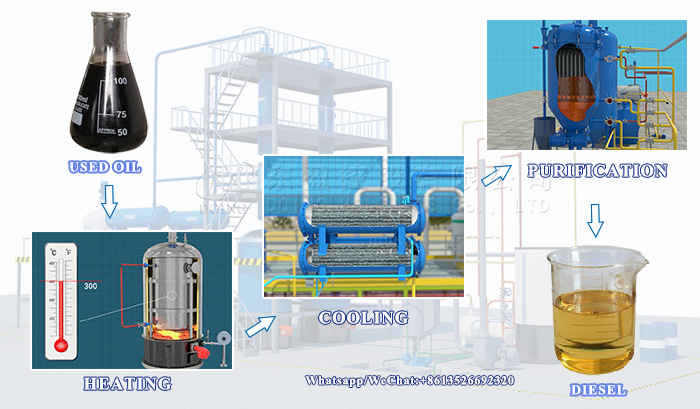 Running process of waste oil distillation machine
Above all, using waste oil distillation machine to recycle waste motor oil is a good method. Henan Doing has been dedicated to the renewable energy environmental protection equipment for more than 10 years, and we are professional manufacturing enterprise which gather development, design, production, sales, instillation and after-sales services in one. If you want to know more information about waste oil distillation machine, welcome to contact us feel free.
Leave your message for waste oil to diesel plant, we'll get back to you ASAP