Say no to explosion-DOING waste plastic to oil plant
Hearing the word "explosion", people would naturally think of blood, death and disaster. It is indeed a sensitive topic in refining and Waste plastic to oil plant of waste treatment field, yet necessary to discuss and explore. For inevitably everyone who is interested in turning waste tires/plastic to fuel oil will come across this challenge and choice, and for sure cost is among their concerns, but actually safety should be the first one. Without technological safety insurance, investors were risking workers' life, and let alone to the cost. It is said that some other companies in the same field, according to their clients, safety, somehow, is not the key issue, thus, fire and explosion happen at times. Some of the refining plants are simply like time bombs.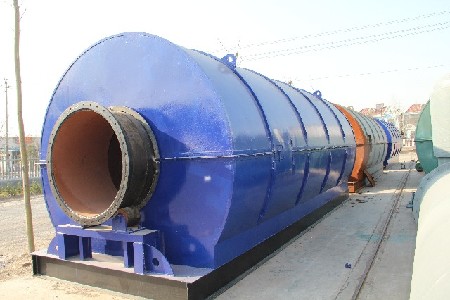 Waste plastic to oil plant
To prevent explosion during the processing time of our

Waste plastic to oil plant

and

distillation plant

, DOING Think Tank pay most attention to safety device, and have been inventing new protection facilities for years. Breakthroughs can be found obviously in Henan DOING Mechanical Equipment Co. Ltd. Take some main safety equipment into considerations, the oil-water-separator works in the very middle of the whole line, the unique design not only separates oil gas and water, but also protects the oil gas and the air from returning to the reactor causing fire and even explosion. And the negative pressure device mentioned before, keeps the air stream inside the system moving forward and the pressure normal or negative under high temperature, for troubles usually come from unusual pressure. In addition, the anti-back fire devices operate crucially at the end of the assembly, and on one hand it avoids the syngas firing or flowing back to the cooling system, on the other hand the flammable gas can be recycled here and then go to the reactor to work as fuel.

Apart from all the large safety facilities mentioned above, still there are other smaller devices like safety valves and alarms which can release the danger itself when watchers are not at site. All in all protection equipment is layer after layer throughout the entire line.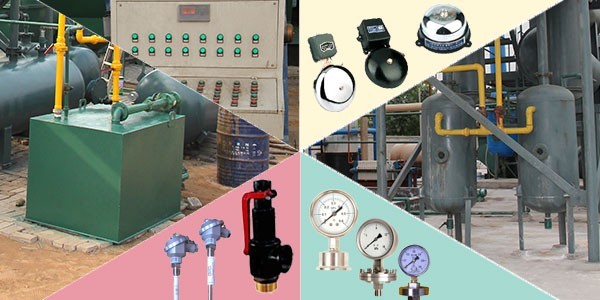 Safety device of plastic to oil plant
All of previous efforts are not in vain, DOING Group has gained trusts from plenty of clients, for our staff frequently come across a number of customers who bought plants from other companies without secure devices, gave up the machines and turned to DOING Group for help. Henan DOING Mechanical Equipment Co. Ltd is always pursuing the complete waste plastic recycling technology and service. When you get to know more about DOING, you will be eager to know more about her technology and culture.
Leave your message for waste oil to diesel plant, we'll get back to you ASAP