Kyrgyzstan customer's 2 sets 12T waste tire pyrolysis plants delivered last week
2 sets 12T waste tire pyrolysis plants parts was pacakaged
Congratulations to Kyrgyzstan's customer 2 sets 12T waste tire pyrolysis plant shipped smoothly.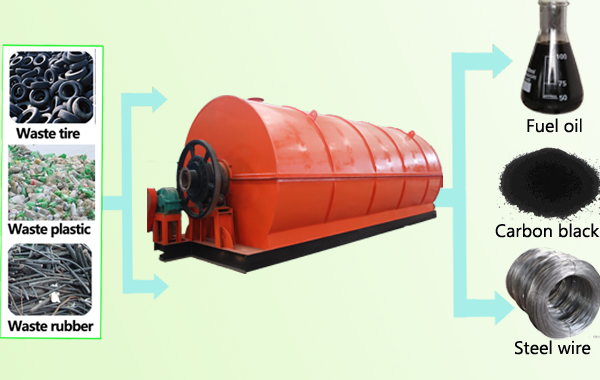 DOING waste tire pyrolysis plants raw materials and final products
Our waste tire pyrolysis plant not only can handle the waste tires raw material, but also all kinds of waste plastics, waste rubber and all other solid organic materials. All of them can be cracked into fuel oil, carbon black, combustible gas, and other substances through our pyrolysis plant in a high-temperature, airtight, oxygen-free reactor. Since the customer mainly want to use this pyrolysis plant to dispose scrap tires, they also purchased compact tire cutters, OTR cutters and OTR slitters from our company, which are used to pre-treat scrap tires before they were put into the reactor. Through these pretreatment operations, on the one hand, the processing capacity can be increased. On the other hand, the damage of the steel wire to the reaction vessel can be reduced, and the service life of the pyrolysis plant can be increased.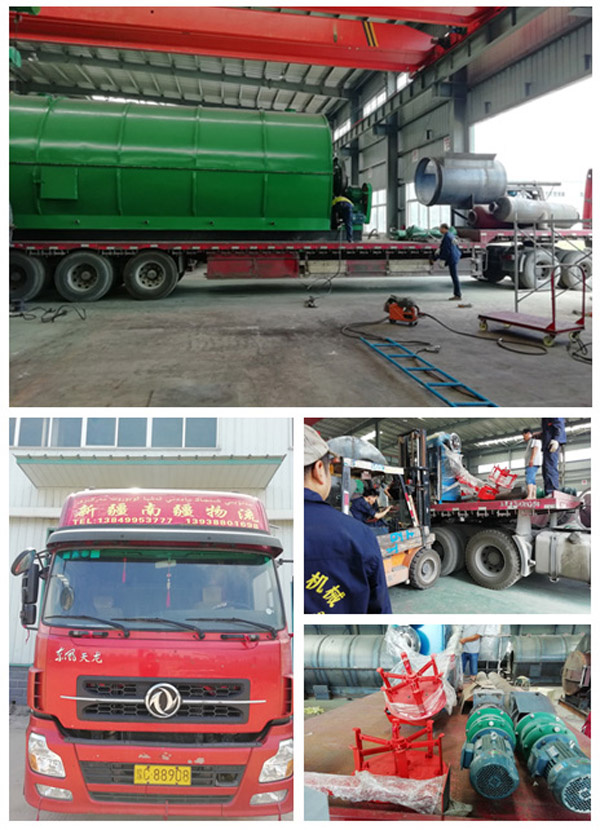 2 sets 12T waste tire pyrolysis plants was delivered from our factory
Last week, our factory delivered 2 sets of waste tire pyrolysis plant. Our engineer team is preparing to conduct on-site installation guidance until the equipment arrives at its destination.
Leave your message for waste oil to diesel plant, we'll get back to you ASAP