Scrap aluminum separation recycling machine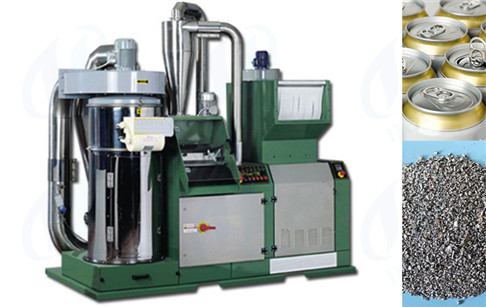 Factory direct sale contact number
Feature of scrap aluminum separation recycling machine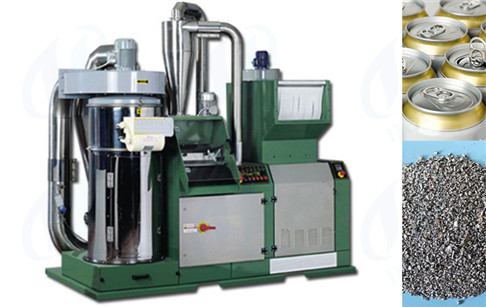 scrap aluminum separation recycling machine
1.) Physical methods was adopted ,to separate metal from plastic .

2.) No any pollution ,do not need water or any chemical reagent .

3.) High efficiency ,low consumption ,saving power consumption than traditional methods.

4.) Small occupied area ,machine is flexible to layout .

5.) High voltage electrostatic separator was adopted ,the metal and plastic can be separated completely .
Srap aluminum separation recycling machine working process

Put the raw material into scrap aluminum separation recycling machine to crush the material into small pieces.
Then the screw conveyor delivers the pieces into All-in-one grinder to grind material into metal & plastic powder.
Then the bucket elevator delivers the powder mixture into electrostatic separator to separate the mixture powder into metal and plastic separately.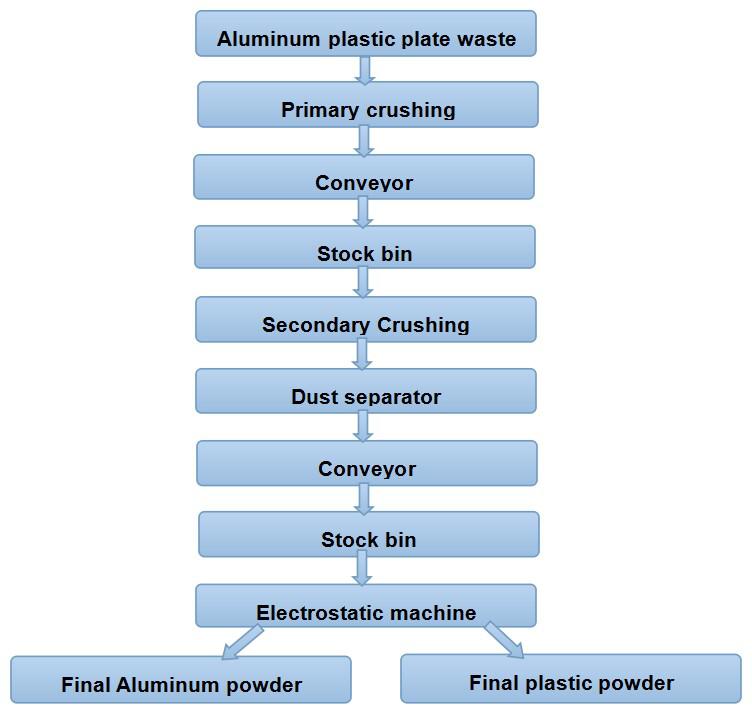 Srap aluminum separation recycling machine application



Srap aluminum separation recycling machine is the popular machine to recycling aluminum and pcb from waste ,such as aluminum composite panel,aluminum composite pipe ,aluminum plastic board ,waste medical blister,and others .it adopts an advanced technology that makes raw material to be the mixture of aluminum and plastic by crushing and pulverizing ,then separates aluminumfrom plastic by high voltage electrostatic separator .in this methods ,the metal separating rate is high ,and there is no pollution in the whole production line .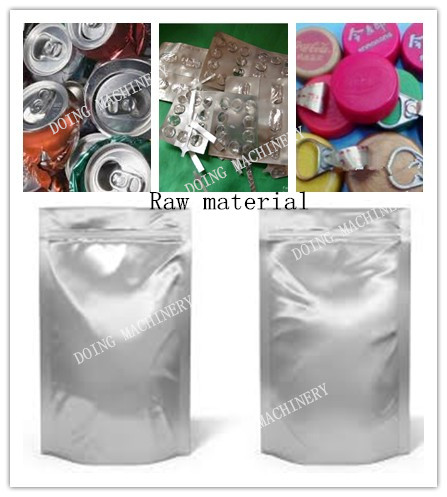 Srap aluminum separation recycling machine can deal with this raw material
Leave your message for waste oil to diesel plant, we'll get back to you ASAP