Continuous pyrolysis of plastic plant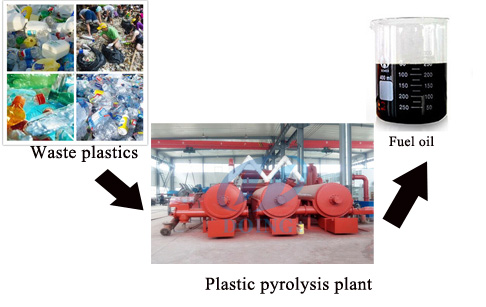 Factory direct sale contact number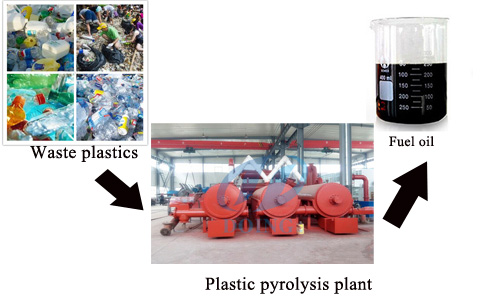 Continuous pyrolysis of plastic plant
DOING Continuous pyrolysis of plastic plant with high efficient and environmentally friendly. No pollution to air, water and earth.
The two keys of continuous pyrolysis of plastic plant are reactor and cooling system.
Reactor directly decides the machine's safety and service life. It is made by welded steel plate. So the quality of welding will have a direct impact on safety and service life. Therefore, we use automatic welding machine, X-rays detection and heating treatment which will not only guarantee the quality of welding but also greatly improve working efficiency.
Plastic to oil line cooling systems decides oil output. There are two steps for cooling. Cooling pipe is the first step. The second is condenser. Its inner have 61 pipes in one condenser. The total cooling area is 100㎡. This will guarantee you a high oil yield. The reasonable design has a direct relationship with the oil output.
Technical data of continuous pyrolysis of plastic plant
No.
Item
Specifications

1

Model

DY-C-10

DY-C-20

DY-C-30

DY-C-50

DY-C-60

DY-C-80

DY-C-100

2

Cpacity

10T/D

20T/D

30T/D

50T/D

60T/D

80T/D

100T/D

3

Power

35Kw

50Kw

65Kw

80Kw

90Kw

105Kw

120Kw

4

Working type

Continuous

5

Reactor deisgn

Mutiple reactors (The quantity and size depends on the raw material condition)

6

Rotating

Internal rotating

7

Cooling system

Recycled waster cooling

8

Reactor material

Q245R/Q345R boiler plate

9

Heating method

Indireact hot air heating

10

Heating fuel

Fuel oil/gas

11

Feedstock

Waste tire/plastic/rubber

12

Output

Fuel oil, carbon black
Application of continuous pyrolysis of plastic plant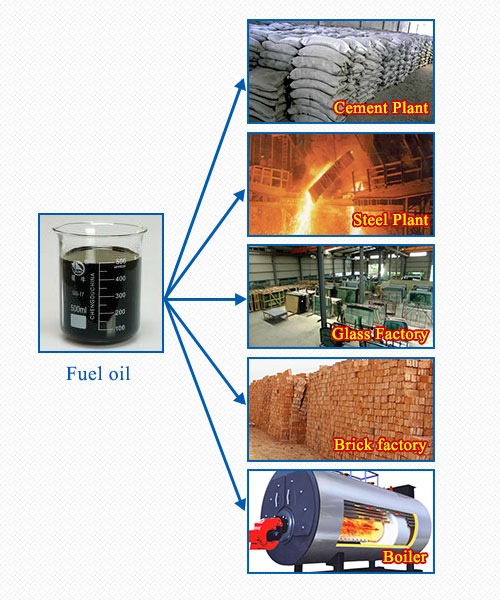 Fule oil application of continuous pyrolysis of plastic plant
Industrial continuous pyrolysis of plastic plant aims to reduce waste plastic into fuel oil and diesel component and carbon black, and to get high quality fuel oil and carbon black while avoiding any pollution. The process design is reasonable, and the equipment is not only trustworthy but also can bring good environmental, social and economic benefit.

1. The continuous pyrolysis of plastic plant is widely used by recycling center, waste plastic recycling company, and Eco-protect Company.
2. The final product from continuous pyrolysis of plastic plant is fuel oil, diesel, carbon black and steel wire. Fuel oil can be as fuel to heating, such as heavy industries, cement factory, steel milling factory, glass making factory, boiler factory etc. Diesel oil can be used for tractors, trucks, and diesel oil generators. Carbon black can sell to cement factory, also can pellet them to heating the machine
Leave your message for waste oil to diesel plant, we'll get back to you ASAP