Plastic to diesel process plant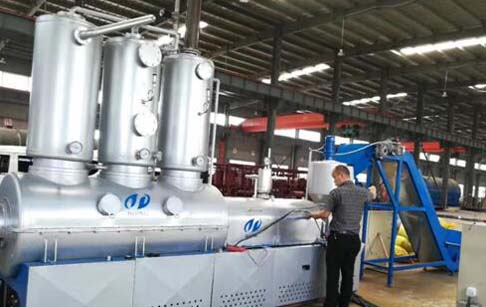 Factory direct sale contact number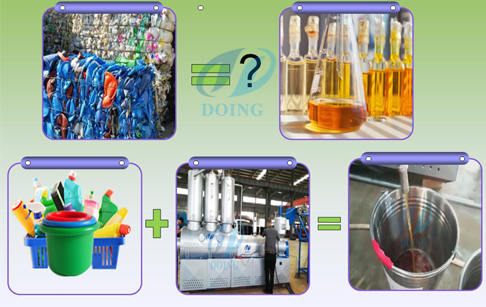 Plastic to diesel plant
Plastic covers and bottles won't decompose in earth so easily. Every day we are getting hundreds of tons of plastic waste throughout AP . If we utilize some amount of this resource, we can get good results. If the results are good with respect to investment and pollution free the same can implement to make plastic waste free AP . It is time for the Government to concentrate on non - conventional resources which we feel waste are to made good use and get benefit from them. Even this process won't release any harmful gases into environment.

Plastic to diesel process plant can be applicable raw materials can be polythene,polypropylene,polystyrene, ABS...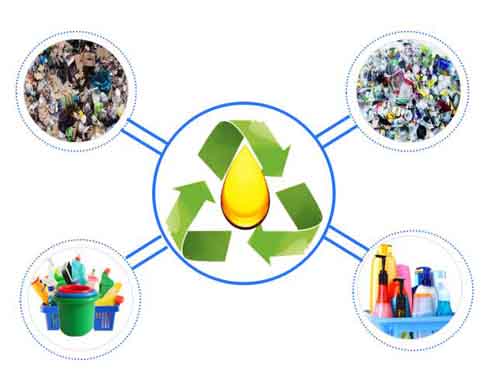 Plastic to diesel
The final products from plastic to diesel process plant will be diesel and gasoline and carbon black.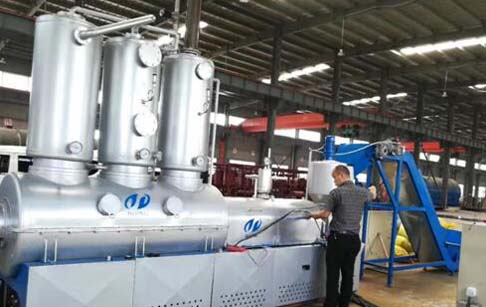 Plastic to diesel process plant
The plastic to diesel process plant can continuously process plastic into diesel,gasoline and fuel oil and carbon blacks without stop. All the plastic continuous pyrolysis process is controlled by PLC(programmable logic controller), so it is very easy to operate and our customers can save much cost of time and labor.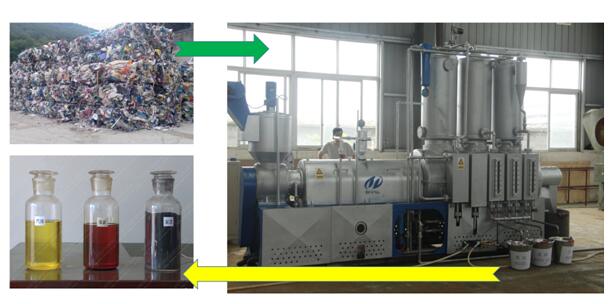 Plastic to diesel process plant processing waste plastic to diesel

1) Feeding
It needs the input materials shredded or crushed into small pieces less than 3-5cm for automatic and continuous feeding;
2) Preheating to remove Dioxin
As we all know that Dioxin is very easy to be produced from many kinds of waste burning process, especially chlorine substance, like PVC plastics, paper-mill waste, household garbage, etc. And the emission of Dioxin will cause serious problems to the environment and human body, thus it need to be seriously disposed and removed before released to the air.
3) Pyrolysis
After remove the Dioxin, the input materials will go to the pyrolysis reactor for further heating and cracked to oil gas.
4) Catalysis
5) Distillation
6) Fractionation
7) Extra gas recycling and collection
8) Carbon black slagging
Main features of plastic to diesel process plant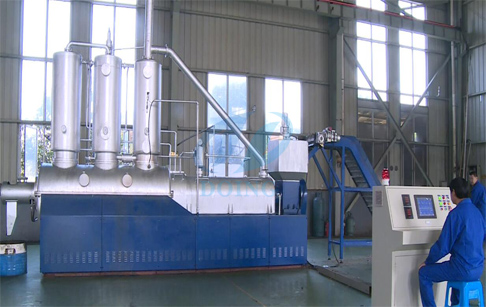 Waste plastic to diesel plant
1:The whole process will be controlled by PLC, with a highly automatic operation.
2:Environmental-friendly, the whole process has no pollution
3: With sterilization system, our machine can efficiently recycle used medical plastics waste into treasure with a big commercial value.
Plastic to diesel process plant final product appliaction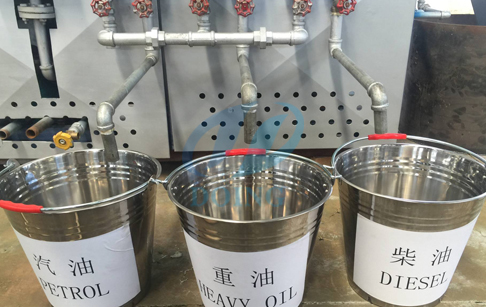 1) Diesel
2) Gasoline
3) Heavy oil
4) Carbon black


The diesel can be used for tractors, trucks, and diesel oil generators, ships etc.
Diesel application
Carbon black can application to electric cable jacketing,black nylon bag,rubber additive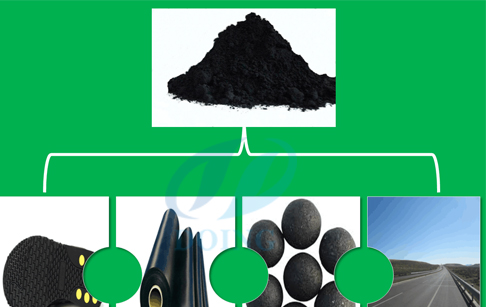 Carbon black application
Please feel free to leave your contacts here and your privacy is protected. A competitive quotation will be provided according to your detailed requirement within one business day.