DOING 2018 Technology Exchange Conference successfully held
On February 29, 2019, DOING engineer team held 2018 Technology Exchange Conference at DOING headquarters in Zhengzhou, Henan Province, China. Almost all the engineers come back to attend this conference from installation sites all over the world because of its importance, except one engineer in India delayed there in the end stage of installation.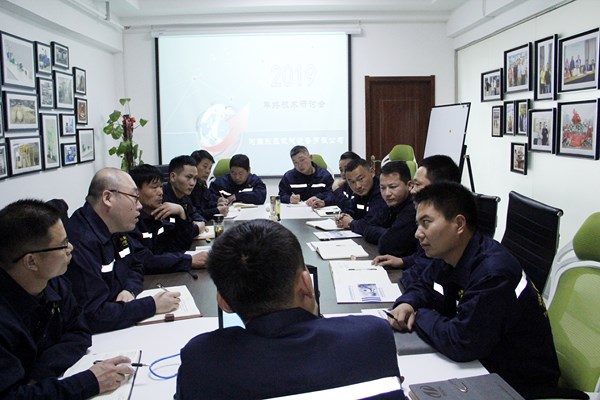 DOING 2018 Technology Exchange Conference
In 2018, DOING has installed thousands of pyrolysis plants and waste oil distillation machines and the sites cover Czech republic, India, Thailand, Nigeria, Denmark, Egypt, Australia, Chile, France, kazakhstan, etc. In addition to theses 10 or 12 T/D machines, we also supplied customized machines to meet customers' special requirement, such as the lasted design 20T/D continuous waste plastic pyrolysis plant installed in Spain, the 100kg and 500kg small waste tyre pyrolysis plant in Australia, coiler-type tyre to oil plant in Gansu, China, etc. There are many difference in installation process between these customized equipments and common equipments. Here this Technology Exchange Conference give a chance to the engineers to learn from each other for better performance in the future.
Engineers sharing experiences
The conference first summarized the overall installation works in 2018, and then each engineer came out with problems often encountered in his own work and shared the solutions adopted and finally made plans and prospects for the work in 2019. The whole conference lasted the whole day from the morning to the night. Every engineer feel excited to share their own experience in different project. They said others give them good guidance to solve the installation problems that they may encounter in the further, even are experiencing.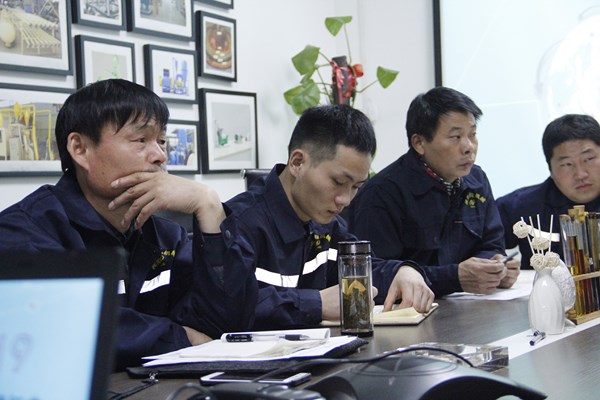 Discussing the problems
When it come to end, every engineer gained a lot from this Technology Exchange Conference. Experience sharing promotes technological advancement. The DOING engineer team constantly raises high standards and high requirements for themselves, constantly optimizes themselves, and strives to provide customers with the most professional services to reward the trust of customers. We will be better in 2019! Choose DOING, choose a professional!
Leave your message for waste oil to diesel plant, we'll get back to you ASAP