Plastic recycling machine in Italy
In July 2013, we got a customer from Italy came to visiting our company. He wanted to buy the plastic recycling machine for recycling the waste plastic to fuel oil. But the tough thing is that this customer cannot speak English, only Italian. The only thing we can do is translate the words we were going to say on Google for each other. It's a tough process. But fortunately this customer is an engineer himself, only brief introduction of our machine, he can understand well.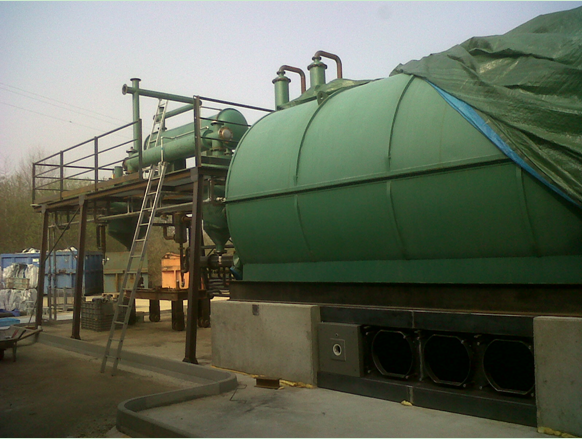 Plastic recycling machine in Italy
When he visited to our factory, we introduced the raw material testing, plasma cutting and auto-welding with X-ray detection process for producing the plastic recycling machine. He was very satisfied. He said our machine can reach Europe standard and he would go back home for preparing everything to launch this project soon.

As he said in our factory, no more than one month, he contacted to us for signing the contract of the plastic recycling machine with us. After signed the contract, he paid the deposit for the machine soon. And his machine was delivered to Genoa, Italy on October 2013.

After the plastic recycling machine arrived at his factory, he even didn't ask our engineer go there for installation. He installed the machine by himself. After installation, we sent an engineer to his factory for commissioning the machine and training his workers. Now his machine has already run for almost 2 years, everything is going well.
Leave your message for waste oil to diesel plant, we'll get back to you ASAP