New generation waste plastic to diesel plant successful running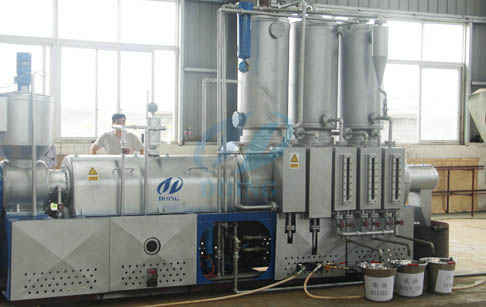 Waste plastic to diesel plant
Before shipping our new design automatic continuous waste plastic to diesel plant for our Canadian client, we,Henan Doing Mechanical Equipment Co.,Ltd feed raw materials PP and PE bottles scraps as raw materials into our new design waste plastic to diesel plant to get diesel and gasoline and fuel oil.

Here is a trial running : Waste plastic to diesel plant automatic continuouss processing waste plastic to diesel video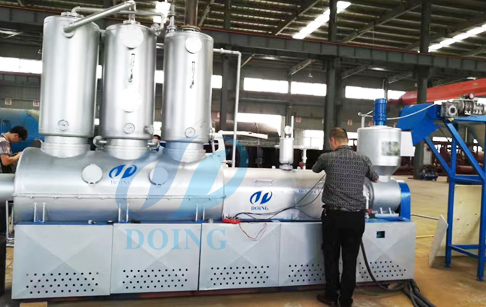 Waste plastic to diesel plant before tiral running
From our video, you can see clearly that crushed plastics will be conveyed into our machine, and during our process, you can get carbon blacks directly. And you can also get gasoline and diesel separately. The whole process is automatic and continuous and the whole process is under control of PLC, so it is very easy to control and operate the whole system.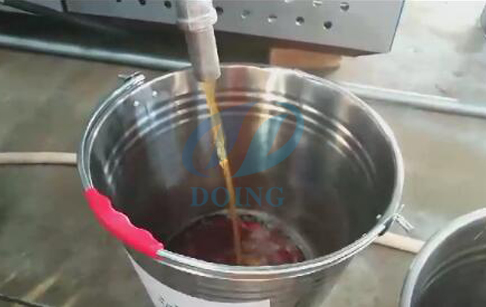 Waste plastic to diesel out of oil
Our client bought 1.5Ton /day capacitywaste plastic to diesel plant , through our machine, our client can have a great commercial value from his plastics waste.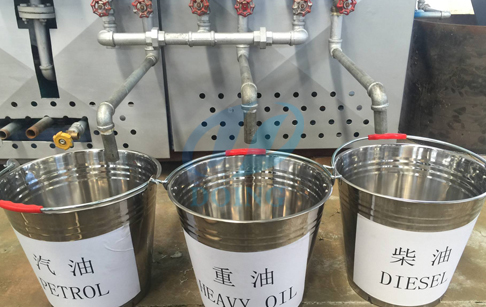 We will get petrol ,heavy oil and disel
Our automatic continuous waste plastic to diesel plant is the most advanced innovation to recycle and reuse the medical waste and plastics waste. In the whole system, it includes sterilization system and pyrolysis system and distillation system. One machine can directly help you to convert medical waste and plastics into valuable fuel.
Leave your message for waste oil to diesel plant, we'll get back to you ASAP