Welcome to the IFAT India. We will wait for you there.
Welcome to IFAT India 2019!
India's Leading Trade Fair for Water, Sewage, Solid Waste and Recycling!
Booth: C52a
Date: October 16 – 18
Address: Hall 1 at Bombay Exhibition Centre in Mumbai, Western Express Highway, NESCO, Goregaon East, Mumbai, Maharashtra, India.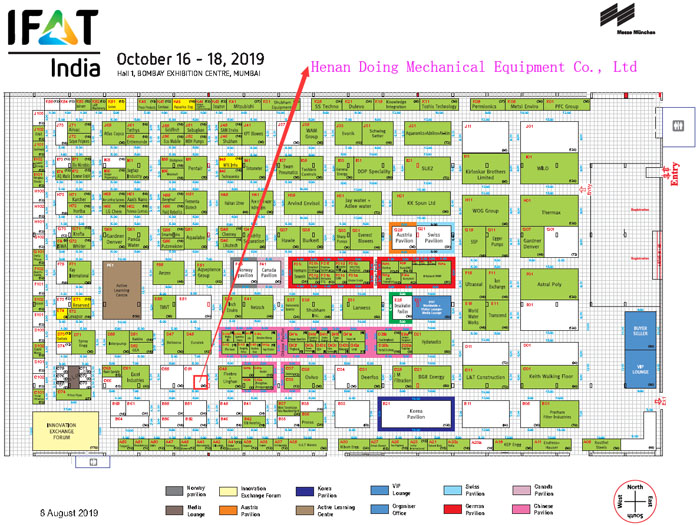 Map of DOING company's booth in IFAT India
This October we will attend IFAT India which is the biggest environmental protection exhibitions in India, covering almost all exhibits in the field of water, waste water, waste treatment and recycling. The products we mainly display will be our continuous waste tyre and plastic pyrolysis plant, waste oil to diesel plant, waste copper wire recycling machine as well as waste PCB recycling plant.
Exhibition information and DOING company exhibition equipment
Environmental protection is an eternal topic, and environment protection standard is more and more strict in India. IFAT Inida was first held in the year 2013 and becomes the most influential environmental event. During the exhibition, the organizers and related units will hold high-level BBS activities, providing more opportunities for environmental protection enterprises and professional visitors to communicate.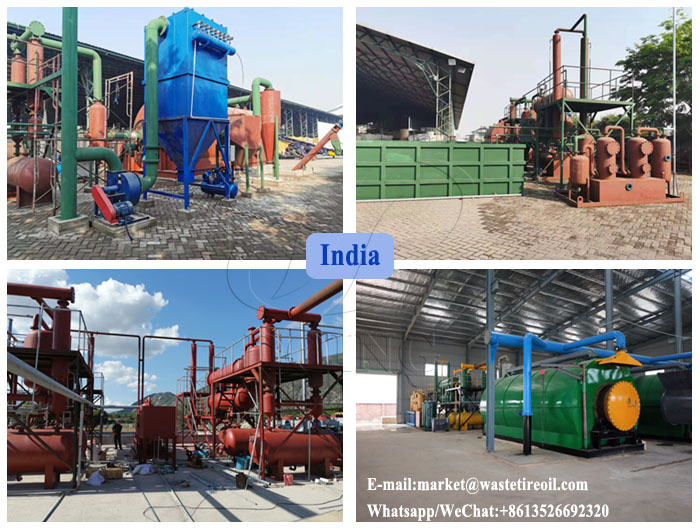 A partial display of waste tyre and plastic pyrolysis plant installed in India
India is our main market for waste tyre and plastic pyrolysis plant. We started to do the trading business with our Indian customer since the year 2011, and we have installed hundreds sets of waste tyre pyrolysis plant there. But just one month ago, we got the news from our Indian customer that the pollution control board will stop giving permit to the batch waste tyre pyrolysis plant and the pyrolysis plant has to be continuous type. So we received many inquiries about our continuous waste tyre pyrolysis plant from both new customers and our batch pyrolysis plant users.
In order to well display our continuous waste tyre/plastic pyrolysis tech, we choose to attend this influential IFAT India 2019, and many of our customers told us they are waiting to meet us in the exhibition.
If you are looking for the continuous waste pyrolysis plant, you are welcome to visit our booth C52a in IFAT India between 16th and 18th October.
Leave your message for waste oil to diesel plant, we'll get back to you ASAP