Can used motor oil be reused?
Used motor oils, such as engine oils, hydraulic oils, and gear oils used in cars, bicycles, or lawn mowers, are produced in large quantities every day throughout the world and can pollute the environment if not treated properly. This used motor oil is not worn, just dirty, then can it be reused?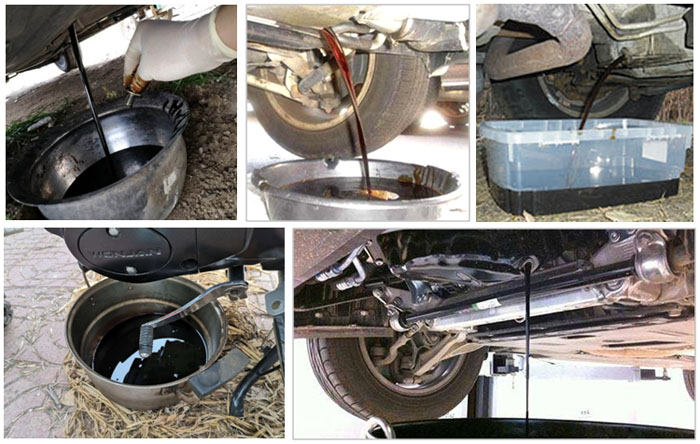 Different kinds of used motor oil
Of course, some people will use this used motor oil as a lubricant directly in other equipment, but this application is only a small part of the used motor oil reuse. The excitement is that used motor oil can be well reused after some process. Here we refer to the processing is the use of waste oil distillation technology, extract diesel oil from the used motor oil. The resulting diesel can be used in heavy machinery.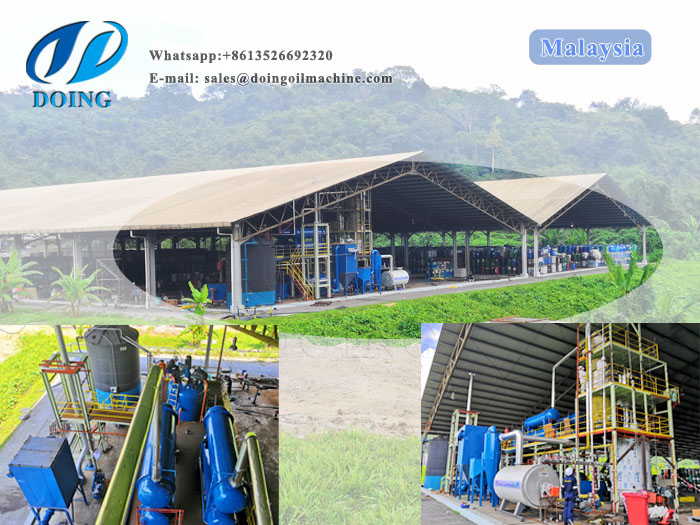 Waste oil to diesel refining machine produced by DOING company installed in Malaysia
Waste oil to diesel refining machine produced by DOING company can achieve such a function. The above is the picture of the waste oil to diesel refining machine installed in Malaysia. It uses two solid catalysts and distillation technology to safely and environmentally convert used motor oil into diesel. As a mechanical manufacturer with nearly ten years of experience, DOING company also have in-depth research on the application of products. Below is our test of the diesel application.
Test of the diesel application
As you can see from the picture, in our test, this diesel can be used directly on the tractor, and the tractor works well. It is through this way to realize the reuse of used motor oil.
Reuse of used motor oil can not only avoid soil and water pollution, but also alleviate the crisis of petroleum energy shortage. Discerning investors have make good money on used motor oil to diesel projects.
If you have collected a large amount of used motor oil or are looking for a good project, you can contact us directly. Our project manager will give you the detail introduction of our waste oil to diesel refining machine
Leave your message for waste oil to diesel plant, we'll get back to you ASAP