Tyre doubling or unpacking machine
Nowdays, with the constant increasing vehicles, there are more and more used tyres generated. That's why we DOING company has been specialized in used tyre processing business for so many years.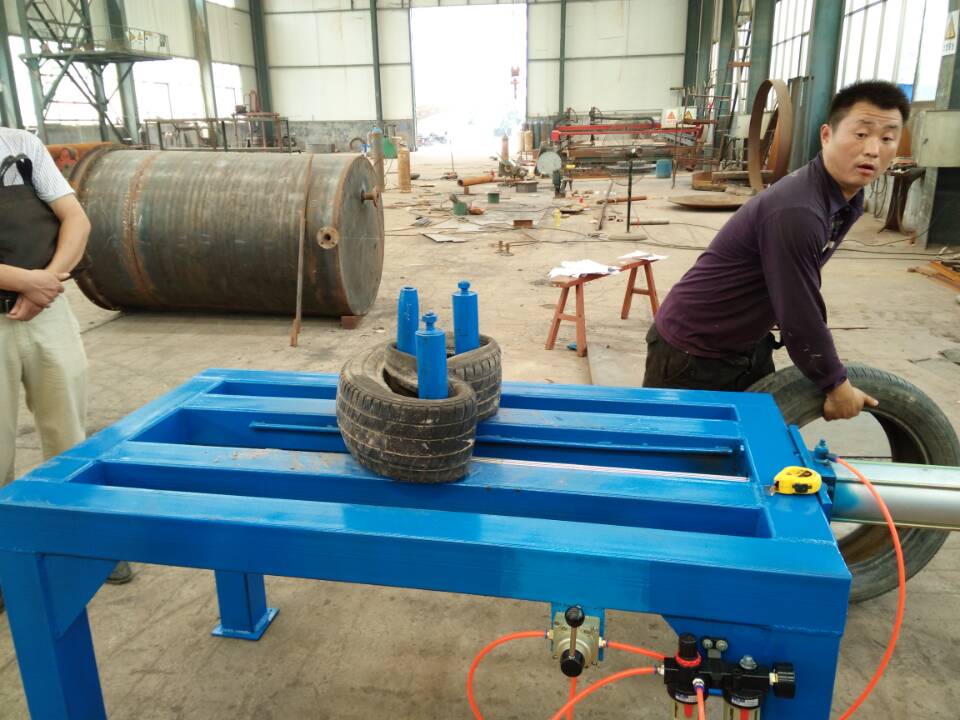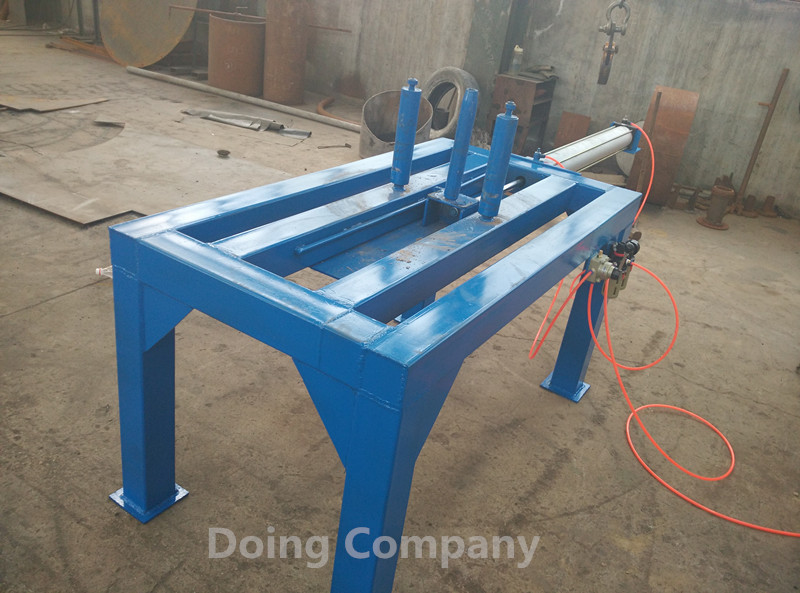 At first, we're the leading company who developed the tyre pyrolysis plant which can process waste tyres to fuel oil. With the customers become more and more, there are some questions with the tyre pre-treatment before pyrolysis process, such as how to put too big tyres inside the pyrolysis machine, how to feed the tyres automatically, etc. Thus we developed the tyre cutting machine and tyre auto-feeder.
But since the tyre pyrolysis project become more and more popular, the used tyres problems in some countries has been released. And even in some countries, used tyres have become hot due to the popular tyre pyrolysis business. Thus they cannot collect tyres nearby, they need to collect tyres far away or buy tyres from others. This way, it will need long distance transportation. But as we know some tyres are too big and are very hard to press since there are steel wire inside. So they need to cost much on the tyre transport. To better help our customers to save the transport cost, we developed the tyre doubling / unpacking machine. This machine can make several tyres nested together to save place for storage and transport. The surprise is this machine also has the reversible funtion to unpack tyres after transport for other use. And this machine has a big advantage is it doesn't use electricity power to work. Thus it doesn't have the power consumption. It can be powered by compressed air and easy to operate. It can make three tyres nested together within 1 minutes which operated only by one person.
If you want to know more details, please feel free to contact us.
Leave your message for waste oil to diesel plant, we'll get back to you ASAP