Powder making machine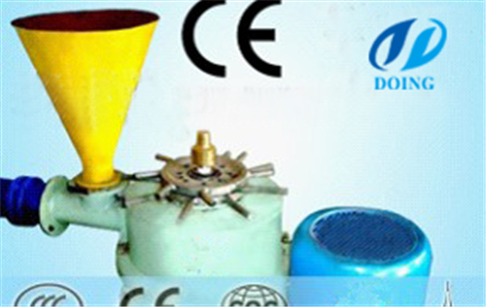 Factory direct sale contact number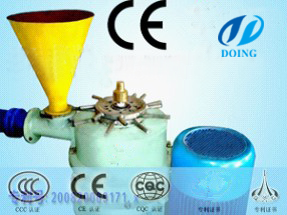 powder making machine
1. Low power, high output ,low noise , small vibration.
2. It takes special design, grinding disk is easy to dismantle and install ,with long life span.
3. It adopts special structure of cooling water system, can avoid the rubber become sticky and burned in high speed running.
4. It adopts the automatic control method to adjust the gap between millstone, according to different requirements.
Technical Parameters of powder making machine
ZQCF-F400-ZY-C

1250*700*1210

1024

80-150

Power(kw)

Input size(mm)

Output size(mm)

15

1-3

0.75-0.075

Patent number: ZL 2008 2 0069171.X ZL 2008 2 0047961.6
As a part of rubber powder processing devices, powder making machine grinds the 1-3mm rubber granules to 0.075mm-0.75 mm (30-200mesh) fine rubber powder.

PREV:Rubber fine crusher

NEXT:Tire crusher
Leave your message for waste oil to diesel plant, we'll get back to you ASAP