Waste Electrical and Electronic Equipment (WEEE) Recycling Programme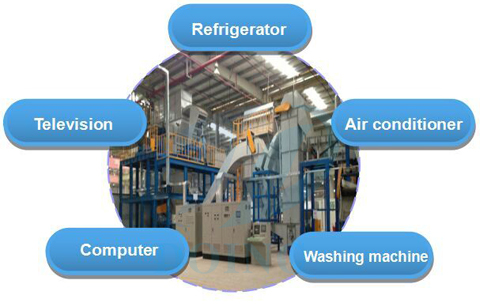 Factory direct sale contact number
Waste Electrical and Electronic Equipment (WEEE) Recycling Programme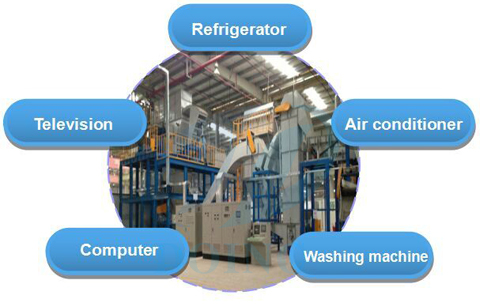 Waste Electrical and Electronic Equipment (WEEE) Recycling plant
The WEEE Recycling Programme aims to channel WEEE for reuse and recycling instead of disposal. Since October 2010, St James' Settlement was granted 3-year funding support from the Environment and Conservation Fund (ECF) to implement the WEEE GO GREEN programme to enhance the service and move from the Kowloon Bay Waste Recycling Centre to a larger recycling workshop at the EcoPark WEEE Recycling Centre.
Waste Electrical and Electronic Equipment (WEEE) Recycling Programme



The WEEE collection is focused on major designated items, namely television sets,refrigerators, washing machines, video or audio equipment, microwave ovens, fans, water heaters, rice cookers, air-conditioners, heaters, electronic games and mobile phones. Other home electrical appliances will also becolletced. WEEE are brought to the WEEE Recycling Centre for inspection,repair and/or dismantling. Appliances that can be repaired are donated to the needy. If there is no suitable recipient, the repaired goods are placed on charitable sale and the proceeds will be ploughed back to the programme to offset part of the operating cost. Items that are beyond repair are dismantled and their useable components and materials are recovered for reuse and recycling.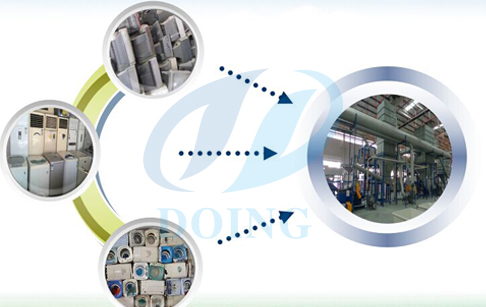 Waste electrical equipment
Henan Doing group produced waste electrical and electronic equipment recycling plant ,the waste electrical and electronic equipment recycling plant of Doing can help our world-wide customers get the metal and non-metal from waste electronic equipment respectively and then you can sell them to profit from waste electronic equipment.
Waste Electrical and Electronic Equipment (WEEE) Recycling plant raw material and final product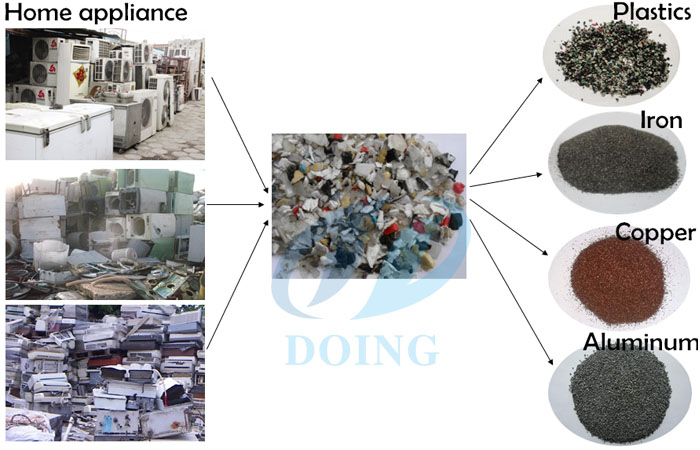 Raw material and final product
Leave your message for waste oil to diesel plant, we'll get back to you ASAP