Tire pyrolysis plant 'good fit' for Plainview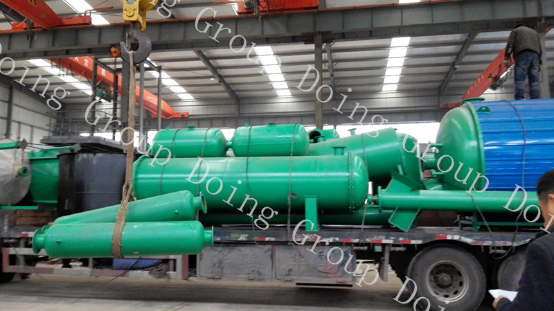 Tire pyrolysis plant


A proposed tire pyrolysis plant operated by Neo Waste of Corpus Christi is "a viable project that would be a really good fit for Plainview and Hale County," according to Mike
Fox, executive director of the Plainview-Hale County Economic Development Corporation.

On Friday, two company representatives, Vice President Gil Bartee and Sales Manager Tony Altemus, during Friday's Hale County commissioner's work session outlined the firm's plans for a demonstration plant.

Fox, who missed Friday's session due to other business commitments, offered his endorsement of the proposal at Monday's regular session.

Fox said the project is in the preliminary stage with Neo Waste officials now negotiating with the PHCEDC executive committee on a proposed site -- 5 acres of PHCEDC-owned land at 1535 Industrial Blvd. "This plant will be new ground-up construction," Fox said. "We showed them several existing buildings, but none meet their needs."

County Judge Bill Coleman said that Neo Waste and PHCEDC agree on terms for the site, which is inside Plainview, the city will take the lead on established a reinvestment zone for the purposes of tax abatements. "They are wanting to move quickly on this," Coleman added.

Rather than a traditional tire recycling facility where waste tires are buffed for retreading or chipped to be mixed with asphalt for paving, the pyrolysis process uses heat to break the tires down to oil, carbon black, wire steel and gas. One industry representative explained, "Pyrolysis is not recycling. It is (a) high tech form of incineration."

A primary reason for Neo Waste locating in Plainview is a mountain of more than a million junk tires at the Tyre King facility at 34th and Wood. The county, in conjunction with Texas Commission on Environmental Quality, will likely be charged with overseeing cleanup of the hazardous materials site once the case works its way through the legal system.

On Friday, Neo Waste representatives indicated they would use the Plainview plant as a demonstration site for franchise prospects. The proposed facility will be able to process between 24 and 20 tons of junk tires per day. They estimate that the massive pile of tires at Tyre King could be gone within a year after they begin operation.

Company officials estimate construction costs of $1 million with an additional $1 million for equipment. They say the plant could be in operation in four to six months.
Leave your message for waste oil to diesel plant, we'll get back to you ASAP