Cable granulator machine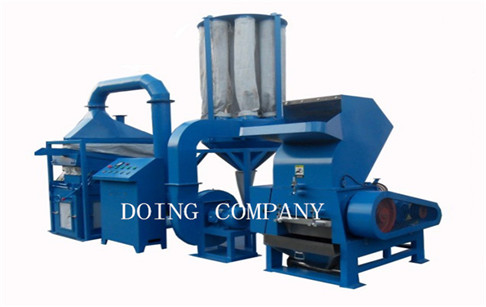 Factory direct sale contact number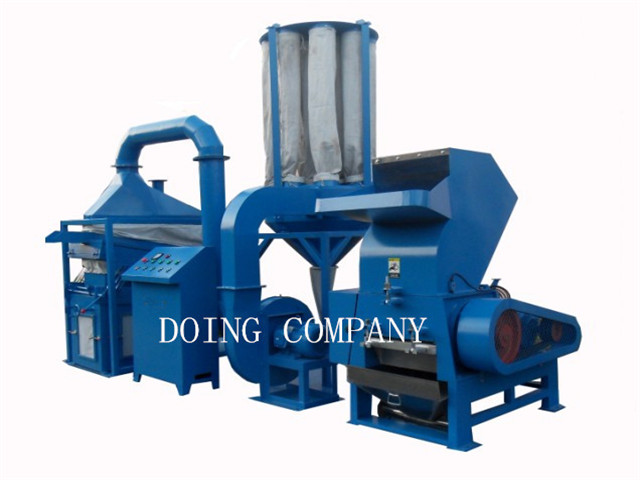 cable granulator machine


Cable granulator machine, also called scrap electric wire and cable recycling equipment, copper wire separator, aluminium wire separator or electric wire reparator. Copper wire recycling machine is a kind of environmental protection machine used to recyle waste electric wire, copper wire, aluminium wire, metallic composite wires and sheathed lines.
Through crude crushing, iron removal, fine crushing, gravity separation, electrostatic separation process to make completely dry and physical separation of scrap wires to get pure plastics and metal for double recycling and high benefit. Equipped with the electrostatic separator, it can make metal recovery rate get close to 100%.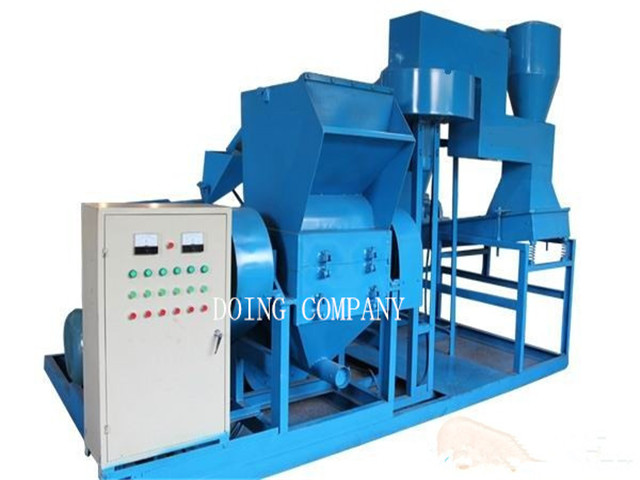 Applicable Raw Materials for cable granulator machine

For our cable granulator machine, please check the available raw materials as below:
All kinds of scrap wires, copper wire, aluminium wire, such as automobile electric line, motorcycle electric line, storage battery electric line,waste household appliance disassembly electric line, electromechanical equipment disassembly electric line,computer cable, telephone wire,cable TV line, communication cable and other scrap wires which are difficult to recycle, circuit board, copper-clad plate,etc.

.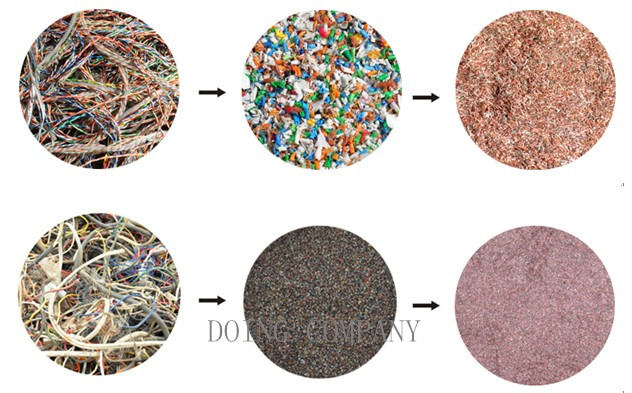 flow chart of cable granulator machine

Working Process of cable granulator machine
Our cable granulator machine is mainly used to make the double recycling use of metal and plastics from scrap wires. The cable granulator machine through crude crushing to extract the iron materials, then through fine crushing to separate the metal and plastic mixture.Since the plastic and metal granules are uniform, but the weight has big difference, they are easy to be separated by the gravity separator. But the plastics after separated by the gravity separator is not completely clean, may have about 2or5% small copper wre or powder. Then use the electrostatic separator can extract the rest and small copper wire or powder out to get pure plastic and copper metal. Thus to increase the recycle use value of the plastics and metals.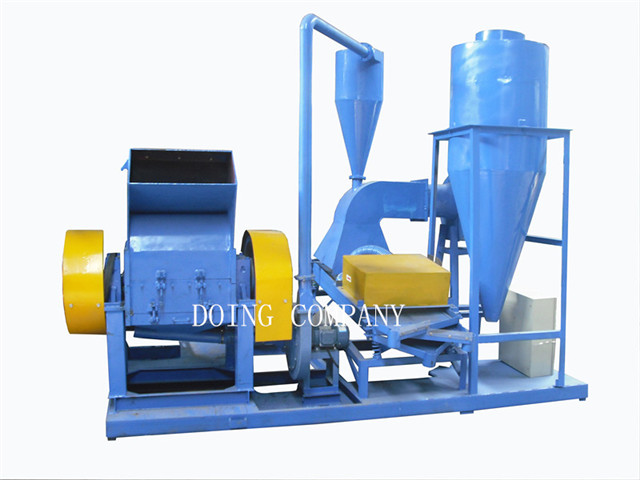 cable granulator machine


Main Advantages of cable granulator machine
Our cable granulator machine adopts unique design, which has many advantages as below:
♦ Environment friendly Our cable granulator machine is a kind of environmental protection equipment, which improved the traditional fire buring and water washing methods which are not good for the environment. For our cable granulator machine, there are not waste water, waste smoke and dust pollution during the whole process.
♦ High automation - Our cable granulator machine only needs 1-2 workers to operate. After feeding the waste wires, the copper and plastics will be discharged automatically. The rotate and the feeding speed can be controled by the transducer. The motors are all copper clad motors with national standard.
♦ High recovery rate Our cable granulator machine equipped with electrostatic separator, the copper recovery rate can reach to above 99.7%. Normally we can make no plastics in the copper and no copper in the plastics.
♦ High benefitThe copper or aluminium metal made by our cable granulator machine are very pure and clean, which can be sold at 500 1000 RMB/ton higher than water washing and fire burning copper metals in the market. Because the copper or aluminium after water washing or fire burning is easy to oxidation and wastage.
♦ Durable in use The cushers all use the hard and antiwear cutter, which is durable and long-lasting, thus to have a long usage life.
♦ Small land occupation Our cable granulator machine has compact structure which require small land size. And it's easy for diassembly and installation with convenient maintenance.
Leave your message for waste oil to diesel plant, we'll get back to you ASAP