Copper wire recycling machine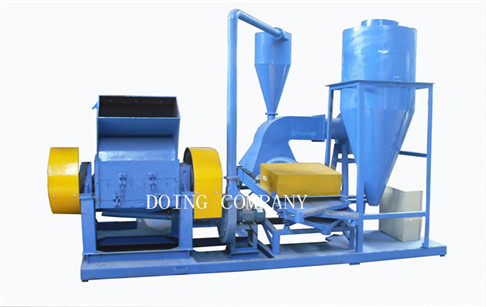 Factory direct sale contact number
Copper wire recycling machine is a kind of machinery used for recycling waste & scrap copper wire and cables, whose diameter should be below 25mm,such as Auto electric wire, Motorcycle electric wire, Computer wire and other various miscellaneous material cables, communication cables, etc. The recycling rate can reach 99.9%, can get copper granule and PVC plastic in the end automatically.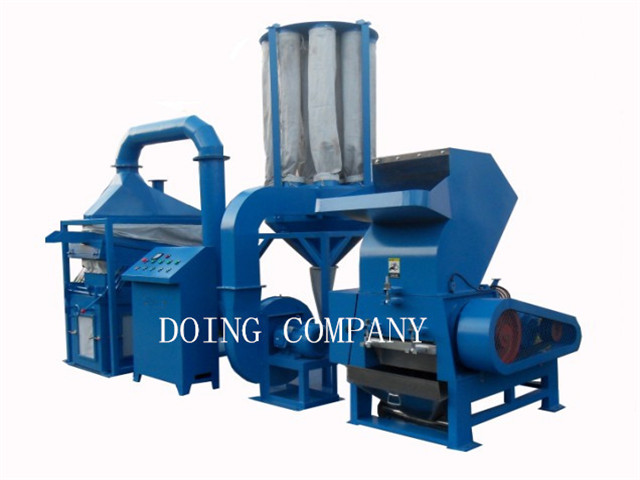 copper wire recycling machine


Features of copper wire recycling machine
1. The materials of the waste wire can be telephone wire, household electric wire, automotive wire and cables, diameter should be 0.5-25 mm.
2. Just needing 1-2 workers to operate, labour-saving, small land occupancy and investment
3. Combines many processions into one, the whole process is controlled by PLC, including crushing, conveying, dust collecting, separating process. It can recycle both the copper granule and PVC plastic.
4. Copper wire recycling machine can separate the copper granule from the plastic by the winding separation and the vibrating separation at last. The copper purity can be 99.9%
5. No need water during the whole process, no dust, no environmental pollution.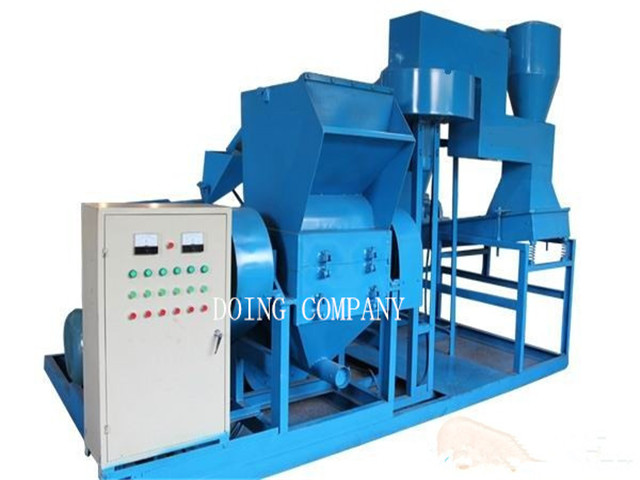 copper wire recycling machine


Technical Data of copper wire recycling machine
| | | | | | |
| --- | --- | --- | --- | --- | --- |
| Model | Voltage | Power | Capacity | Dimension | Weight |
| DYTM-400 | 380V | 22.45 kw | 150-200kg/H | 2700*1900*2300(mm) | 1200kg |
| DYTM-600 | 380V | 36 kw | 300-400kg/H | 3500*1900*2700(mm) | 3000kg |
| DYTM-800 | 380V | 75 kw | 500-600kg/H | 5500*4500*3300(mm) | 8000k |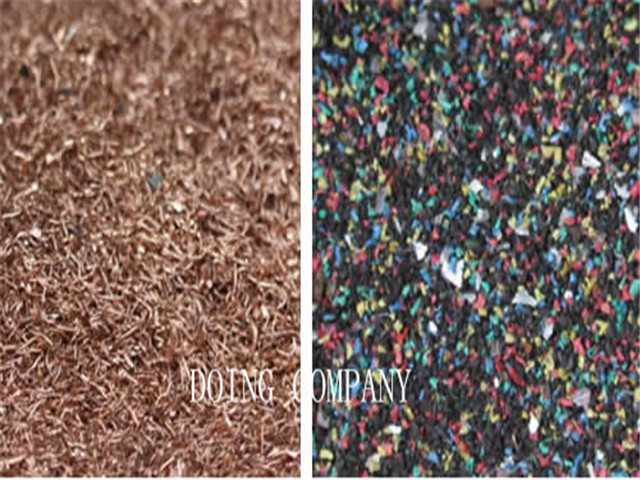 final products of copper wire recycling machine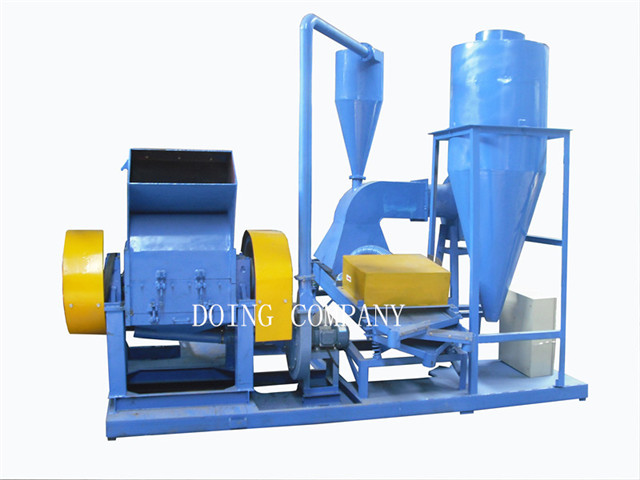 copper wire recycling machine



Copper Granulator Process:
1. Starting:
Please make sure all the machines are in good condition. Before getting started, please keep the machine unloaded running for 5-10 minutes.
2. Feed inlet
Please clear up iron from the mixed cables, avoiding damage to crusher blade.
3. Fine crushing
If there is any abnormal noise, please stop and check the crusher. Change different size screen, if the copper granule is too fine or too much copper
without separating from plastic
4. Vibrating separator
After curshed, the mixed material will be delivered to vibrating device. The copper fro vibrating separator is complete copper without plastic,
while the copper clad from the opposire discharging hole needs to be second crushed.

PREV:Cable granulator machine

NEXT:Tire baler
Leave your message for waste oil to diesel plant, we'll get back to you ASAP