cooper wire recycling machine
Copper wire recycling machine, also called scrap electric wire and cable recycling equipment, copper wire separator, aluminium wire separator or electric wire reparator. Copper wire recycling machine is a kind of environmental protection machine used to recyle waste electric wire, copper wire, aluminium wire, metallic composite wires and sheathed lines. Through crude crushing, iron removal, fine crushing, gravity separation, electrostatic separation process to make completely dry and physical separation of scrap wires to get pure plastics and metal for double recycling and high benefit. Equipped with the electrostatic separator, it can make metal recovery rate get close to 100%.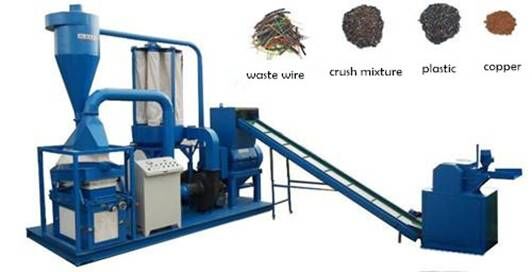 Our copper wire recycling machine can process all kinds of scrap wires, copper wire, aluminium wire, such as automobile electric line, motorcycle electric line, storage battery electric line, waste household appliance disassembly electric line, electromechanical equipment disassembly electric line, computer cable, telephone wire, cable TV line, communication cable and other scrap wires which are difficult to recycle, circuit board, copper-clad plate, etc.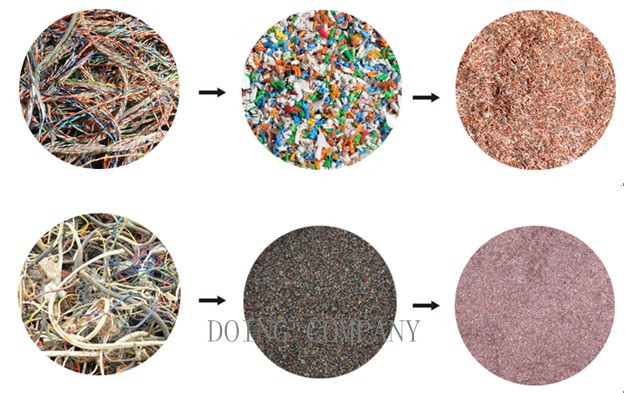 If you have any waste and scrap electric wires and cables which needed to be processed, please contact us for further information about the cable wire recycling machine.
Leave your message for waste oil to diesel plant, we'll get back to you ASAP