Waste plastic oil distillation machine
Waste plastic oil distillation machine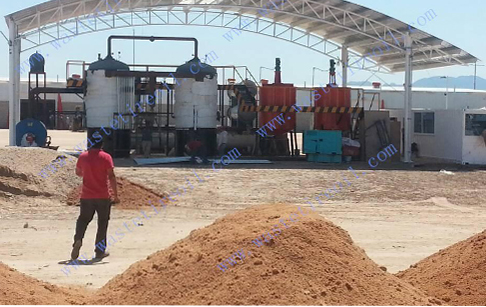 Waste plastic oil distillation machine
DOING New-tech tire oil distillation machine can further refine tire oil, plastic oil and used motor oil into diesel. With patented catalyst formula and advanced filtering system, the diesel got is very pure and near to the standard diesel in the petrol station. It can be used for diesel oil generators, trucks, tractors, digging machine and loading machine,etc.
The oil output of our waste tire oil distillation machine is 85%, it means from 10Ton waste tire oil, you can get 10Tonx85%=8.5Ton diesel oil.
The normal processing capacity for our waste plastic oil distillation machine is 3Ton/Day, 5Ton/day and 10Ton/day. We also can undertake the distillation project with processing capacity of 15T/day, 20T/day and 30Ton/day for customers. The waste plastic oil distillation machine in the photo is 10T/day.
If you are interested in our plastic oil distillation machine, please feel free to contact with us!

Leave your message for waste oil to diesel plant, we'll get back to you ASAP